MEN'S BASKETBALL

— Men's Basketball League

Ages 16+

Join us for our men's basketball league, Our league contains two divisions: a Recreation League and a Competitive League. There is a 10 player max on each team and a 10 team limit in both leagues. Sign up as a team or as an individual. The season contains 10 games and a 3 week playoff. There will also be an all-star game that will include a three point contest and king of the court competition. The games will be played in two twenty minute halves. Points, assists and rebounds will be recorded during the season.

Fees:
$60 Member
$75 Non-Member
(fees are non-refundable)

Dates:  On break! Check back here for updates. Registration is not currently open.

Contact Eddie Santiago at esantiago@saymca.org for more information.
WOMEN'S BASKETBALL

— Women's Basketball League

Ages 18+

Join us for our Women's Basketball League! Sign up individually or as a team! Teams can have up to 10 members with up to 8 teams/80 players in the league. Games begin Sunday, Oct. 2nd from 2:00 -6:00 PM.

Ready to register? Have your paper work ready to return to the front desk. Print and fill out each document linked below:
Registration Form
Waiver

Fees:
$60 Member
$75 Non-Member
(fees are non-refundable)

Dates:
Registration is open Aug. 15th – Sept. 15th or until full
Games begin Sunday, Oct. 2nd from 2:00 – 6:00PM

Contact Windsor Vaughn at windsor@saymca.org for more information.
PICKLEBALL
Pickleball is being played on the tennis courts to maintain social distancing.  Please register in advance for a time slot to assure availability.
Pickleball is a fun game that is a cross between badminton, tennis and Ping-Pong. It is played with a perforated plastic ball using wood or composite paddles. It is easy to learn, and can develop into a quick, fast-paced, competitive game in the gymnasium. The YMCA periodically offers introduction to pickleball classes. Contact Program Director Eddie Santiago at esantiago@saymca.org for more information.
Fees:
Members: Free
Non-Members: Beginning January 2022 $10 a visit / $50 for 5 visits / $90 for for 10 visits
Dates: Check monthly gym schedule
Times: Check monthly calendar for Pickleball times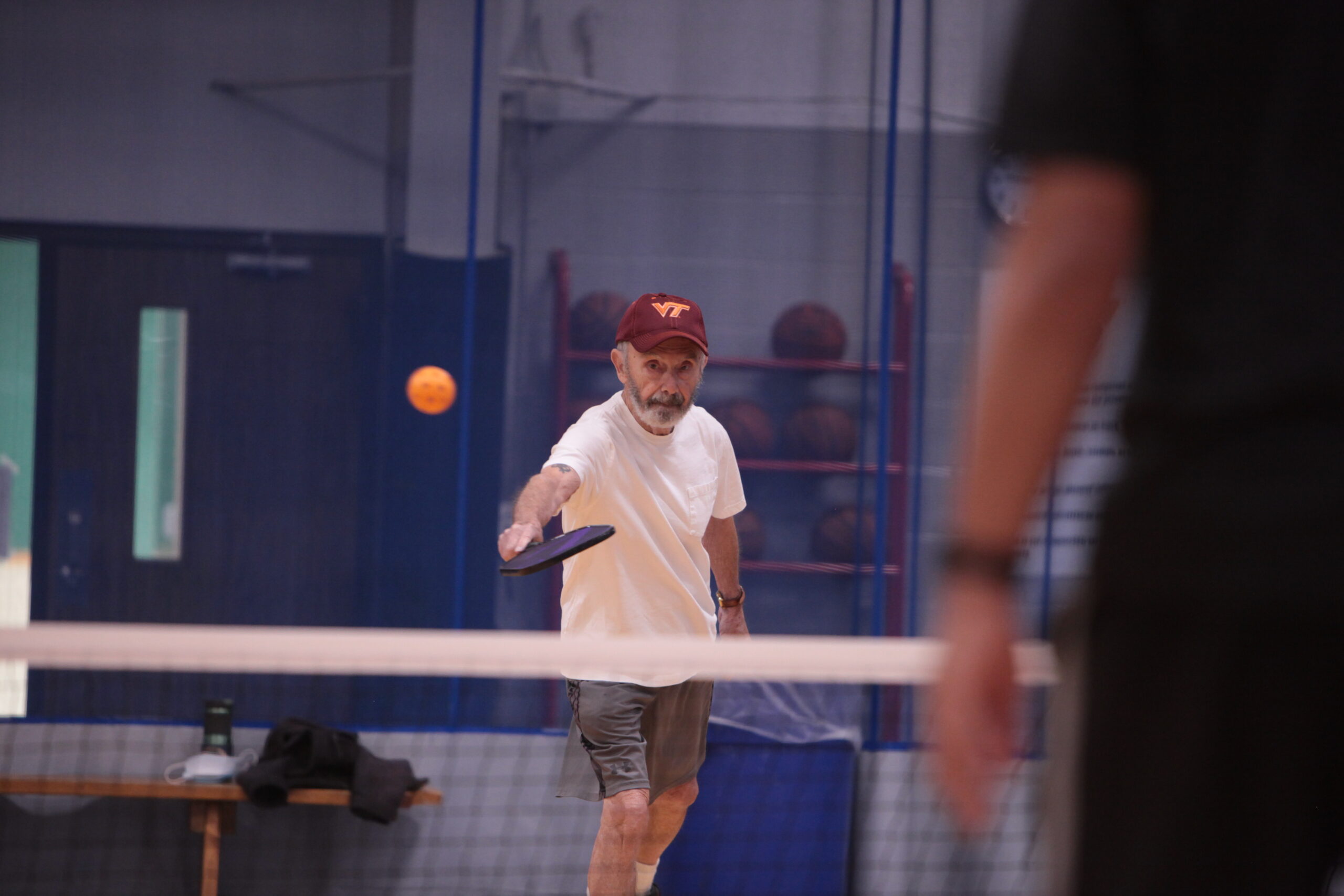 RACQUETBALL
Please register in advance to assure an open court.
Two courts available.
Fee:
Free to members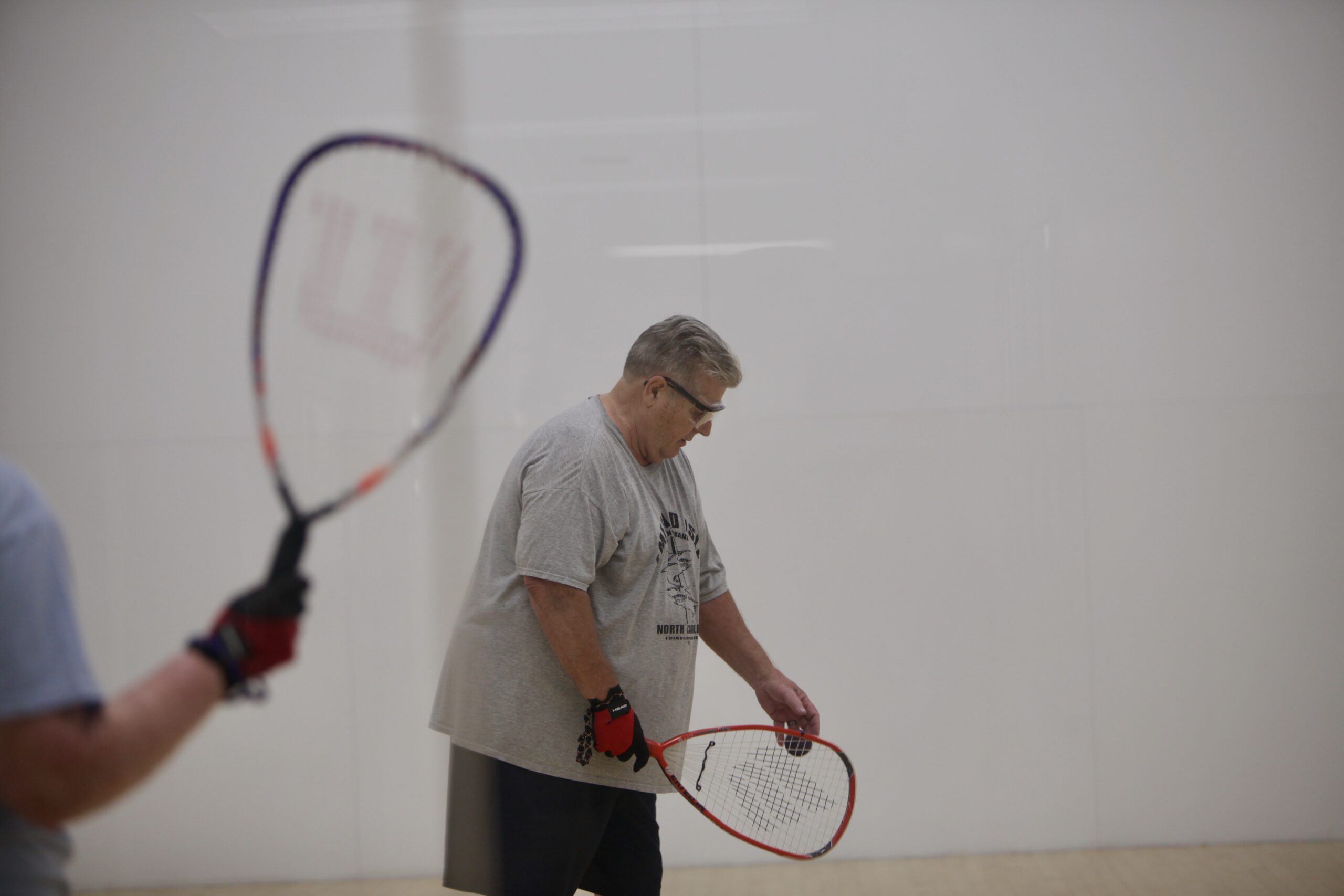 TENNIS
* We ask that you reserve a court in advance to assure a court is available.
TENNIS BALL MACHINE RENTALS
See the Front Desk for more information.
Fees:
$10/Month/Person
$100/Year/Person
ADULT TENNIS LESSONS — 18 years and older
We would like to welcome Chris Stambaugh as our New Tennis Pro!
Chris Stambaugh is a native of Martinsburg, West Virginia and has been teaching tennis for over 30 years.  He is the current men's and women's tennis coach at Mary Baldwin University here in Staunton and has been in that position since 2018.  Stambaugh also is the vice president for the Staunton, Waynesboro, and Augusta County Tennis Association (SWAT). Prior to MBU, Stambaugh coached at Chowan University (NC), Tiffin University (OH) and at his alma mater Shepherd University (WV).  As a coach, Stambaugh's teams have won a total of 12 conference championships and made one national Sweet Sixteen appearance in 2017. As a player, Stambaugh's team won a conference title as a member of Shepherd in 1988.
Chris resides in Staunton with his wife Holly and their two daughters, Samantha and Milena.
Adult Session closed for the Summer. Private Lessons and Tennis Ball Machine Rentals are available.
Women's Intermediate:
For adult women wanting drills and competition in singles and doubles.
Co-ed Beginner:
For adults new to the sport or those wanting to practice basics.
To view Youth Lessons, click HERE. Then, scroll down to "Sports".
PRIVATE TENNIS LESSONS — Open to all ages
Individuals, of all ages, seeking to improve at tennis can arrange to meet individually with our instructor to improve tennis fundamentals. Private lessons can be tailored to improve a weakness or gain a new skill.
Fees:
Member $49 for one hour, $25 for 1/2 hour
Non-Member $64 for one hour, $40 for 1/2 hour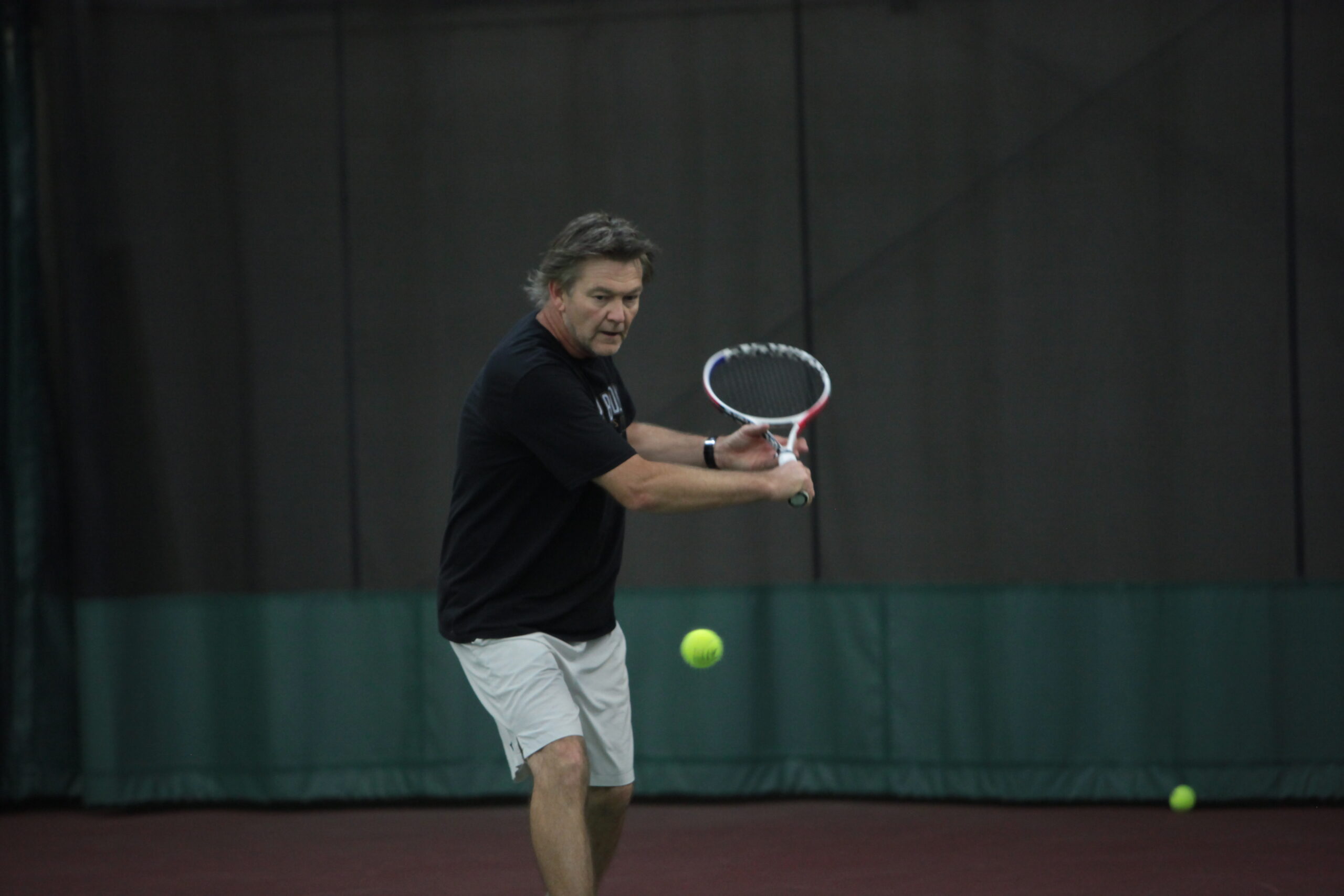 VOLLEYBALL

— Co-Ed Adult Volleyball

The Staunton-Augusta Family YMCA offers a once-a-week, co-ed volleyball open gym on Wednesday nights. These fun and competitive games are for intermediate to advanced level players. Contact YMCA Program Director Eddie Santiago at esantiago@saymca.org for more information.

Fees:
Free for Members
Non-Members: Beginning January 2022 $10 a visit / $50 for 5 visits / $90 for for 10 visits